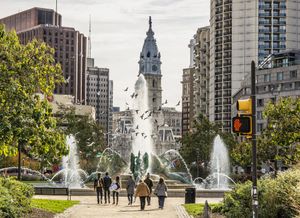 A Beginning . . .From Yesterday to Today 
New Friend Entertainment is the bridge from the lifelong entertainment experiences of Dave Cornwall to present day audiences . . . all around the world.  In Philadelphia, through a simply named, self-titled venture, Dave launched "Dave Cornwall Jazz Piano" back in 1993 where he began playing his own mix of cocktail jazz piano. 
Experience and time really are the best teachers.  Moving very successfully into venues that included upscale weddings, high end hotels, private parties, fine dining establishments, and exclusive country clubs imparted Dave with valuable knowledge and sensibilities not only about what people liked to hear, but also, how they liked their music to be played....based on the occasion, the venue, the mood, and of course, individual tastes.  ...Never "just" background music...  Distinctive music and entertainment that intentionally engages...that inspires...that unexpectedly surprises, and "renews". 
In addition to the preceding clientele, New Friend Entertainment has also been given a sunny, warm welcome from all types of residential senior communities.  Entertaining seniors from all walks of life through  Dave Cornwall - Jazz Piano, we have done numerous engagements and count as happy clients many of the retirement, nursing and rehab facilities in the metro Trenton-Philadelphia areas.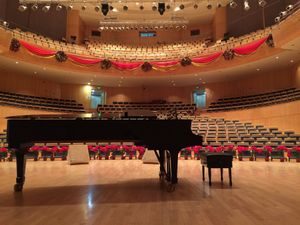 Dave Cornwall, Jazz Piano
Here's What The Critics Have Had to Say....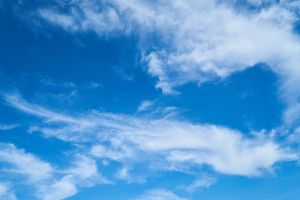 "Acknowledgement of a shared Christian heritage remains as historically essential to all as it does spiritually essential to the true believer.  Pianist Dave Cornwall's  Just Him…Just Me is his celebration of such through his performance of ten staples of the Protestant Hymnal. Cornwall infuses his performances of "Jesus Loves Me," Come By Here My Lord," and "Leaning on the Everlasting Arms" with a relaxed a reverent pathos that never devolves in to pious cliche.  The piano is captured closely, both high a low registers captured equally.  The result is a certain grandeur drawn from the solid footing of "Rock of Ages" or the finest spiritual played, "Precious Lord, Take My Hand."  Even the most reticent New Age fan will find much to appreciate here.  There is something so completely American here…in the very best sense." 
                                                  C. Michael Bailey, All About Jazz
 

"...the entire repertoire of very familiar and recognizable Christian songs is very well played by pianist, Dave Cornwall.  You will enjoy hearing his solo rendition of His Eye Is On the Sparrow, Old Rugged Cross, Amazing Grace and Holy, Holy, Holy among other popular Christian songs." 
                                                            Dee Dee McNeil, Jazz Journalist
                                                            The Healing Power of Jazz

 

". . . the beautiful hymns played on piano were so relaxing to listen to. I loved listening to this month's hymn compilation "In Weakness I Am Strong!" I listened to it while I was studying and also to relax and fall asleep. It was a perfect compilation to pray and meditate to. All ages can enjoy this subscription box! I am a college student and I love The Hymn Box! Dave Cornwall is extremely talented and a joy to listen to."                  Bridget S.
"Absolutely beautiful music that I am so grateful to have in my home. With how hard the world is, it's comforting to be brought back into remembering who is really in control and His great love for all of us. Dave Cornwall is so talented and puts his heart into all his music. Thank you so much for this!"           Rene L. 
"Your music is beautiful and I've allowed myself some quiet time to listen, meditate and pray.  It is music that soothes my soul and renews my spirit.  These days it is difficult to calm my mind.  Your music helps tremendously.  Dave, you are very talented."    
                                                                                              Tami H.
I gave The Gospel Hymn Box as a gift.  Dad loved it!"  
                                                                                               Debbie D.