"On behalf of our patrons, I'd like to thank you for your regular cocktail jazz piano performances over the past few years.  Based on consistent feedback, can I ask a favor?  Everyone would like you to increase your performance time from the traditional hour to 90 minutes.  Would that be possible?  People love hearing your music during drinks and socializing!"    
General Manager, Dining and Entertainment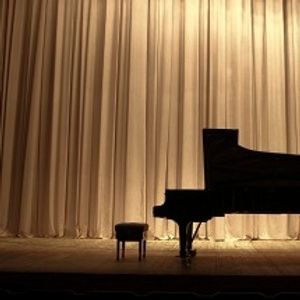 Cocktail Jazz Piano
The "Audition" and Live Demo Track! Please see recordings for the studio quality recordings!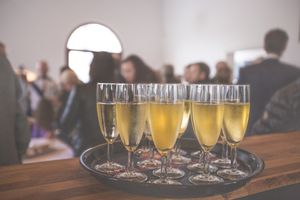 Dave Cornwall Jazz Piano . . . My Story 
In a very small New England church, the organist ends her final hymn.  The clamor of the socializing begins as families and seniors begin making their way to relatives, friends, and warm, familiar conversation. 
As the peacefulness of the day almost subsides completely, an anxious spark within two very small brothers sends them straight away to the church's spinet piano where the friendly noises all around provide them with more than adequate "cover" for their somewhat theatrical re-creations of Mrs. Butler's powerful, gospel-influenced stylings.  Most of the people didn't complain too much, but boy, did we have a great time! 
Years later, I would add on to my treasured early "experience," studying both technique and performance with Professor Emeritus Henry Santos, a renowned concert pianist, music scholar, and historian.  Jazz theory and arranging would be learned from distinguished faculty at the New England Conservatory of Music, and later, by continuous, on-going exploration and self instruction. 
Today, the days of early fun with the piano have returned...not only through performance, but also, recording.  Have a look at my growing list of albums.  While my audiences have grown, one thing has and never will change....it's all about what people want to hear...what will invigorate and renew! 
Today....that's what Dave Cornwall Jazz Piano is all about!
A Beginning . . . From Yesterday to Today 
It was in 1993 when the simply named, self-titled venture,  "Dave Cornwall Jazz Piano" first began with Dave breaking out and successfully performing his own mix of cocktail jazz piano at hotels, country clubs, and upscale wedding venues in and around Philadelphia.  The online home of Dave Cornwall Jazz Piano is New Friend Entertainment, the bridge from the lifelong entertainment experiences of Dave Cornwall to both performing and  recording projects  for present day audiences all around the world. 
Experience and time really are the best teachers.  Moving very successfully into additional venues that included corporate events, private parties, and also fine dining establishments imparted Dave with heightened sensibilities pertaining to not only what people liked to hear, but also, how they liked their music to be played....based on the occasion, the venue, the mood, and of course, individual tastes.  ...Never "just" background music...  Distinctive music and entertainment that intentionally engages...that inspires...that unexpectedly surprises, and "renews!"
In addition to the preceding clientele, as part of an outreach and "giving back" philosophy,  New Friend Entertainment has also been given a sunny, warm welcome from all types of residential senior communities.  Entertaining seniors from all walks of life through Dave Cornwall - Jazz Piano, we've done numerous engagements and count as happy clients many of the very best senior facilities in the metro Trenton-Philadelphia areas.
 Streaming and Also Available Digitally and on CD
Be sure to the   "Streaming Page"  for Apple Music, Pandora, Tidal, Anghami, KKBox, iHeart and others.
Now streaming in 30+ countries!