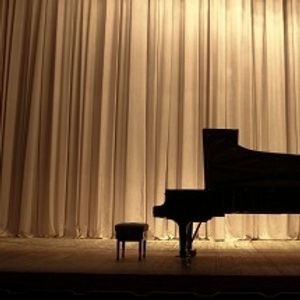 Cocktail Jazz Piano
The "Audition" and Live Demo Track! Please see recordings for the studio quality recordings!
A Beginning . . . From Yesterday to Today 
It was in 1993 when the simply named, self-titled venture,  "Dave Cornwall Jazz Piano" first began with Dave breaking out and successfully performing his own mix of cocktail jazz piano at hotels, country clubs, and upscale wedding venues in and around Philadelphia.  The online home of Dave Cornwall Jazz Piano is New Friend Entertainment, the bridge from the lifelong entertainment experiences of Dave Cornwall to both performing and  recording projects  for present day audiences all around the world. 
Experience and time really are the best teachers.  Moving very successfully into additional venues that included corporate events, private parties, and also fine dining establishments imparted Dave with heightened sensibilities pertaining to not only what people liked to hear, but also, how they liked their music to be played....based on the occasion, the venue, the mood, and of course, individual tastes.  ...Never "just" background music...  Distinctive music and entertainment that intentionally engages...that inspires...that unexpectedly surprises, and "renews!"
In addition to the preceding clientele, as part of an outreach and "giving back" philosophy, New Friend Entertainment has also been given a sunny, warm welcome from all types of residential senior communities.  Entertaining seniors from all walks of life through Dave Cornwall - Jazz Piano, we've done numerous engagements and count as happy clients many of the very best senior facilities in the metro Trenton-Philadelphia areas.