For The Press and Other Inquiring Minds...
Here's What The Pros Are Saying About Dave Cornwall
And The Debut Album, For The Faithful - At Christmas!
About For The Faithful - At Christmas!
"For The Faithful at Christmas is a eighteen-track album by Dave Cornwall. This CD contains a classic emblem of instrumental piano Christmas music such as "Joy To The World," "Oh Holy Night," "What Child is This," and more.  You'll find yourself sitting back and  listening to the inspiring tracks in your home, in your car, or playing the CD in the background during your different Christmas events.  I found myself feeling so relaxed and at peace as I listened to how skillfully Cornwall played the piano showcasing his unique arrangement and style of the Christmas songs..."
-  From The Mail and E-mail Pile  -
Those "In the Business" Had This To Say...
"I finally got to open and listen to your music.  I love it!  I am adding your music to our Christmas playlist.   Continue to send me what you have!" 
 Radio Program Director, Mid West USA
 "Piano scoring and playing was excellent, very pleasant and relaxing to listen to.  An enjoyable experience overall" 
 Global Christian Publication, South East Asia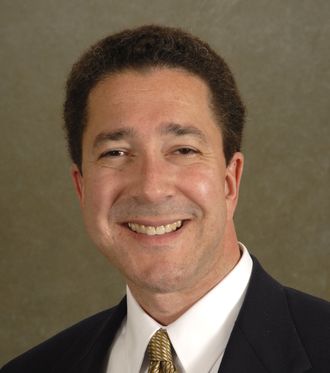 "Thanks Dave - I feel it getting colder already!  Thanks Again" 
Station Owner, Smooth Jazz Programming
 "Beautiful!  I love piano music.  I do love solo instrumental music - - there is certainly a place for this at Christmas.   Very pretty!    Thanks, Dave, for sharing this with us." 
Editorial Staff, Global Christian Publication
"Your music is lovely! 
Owner, Christmas Retail Shop, USA
"Pretty easy listening!  Will be on air December 24th and 25th..." 
 Program Director, South West USA
"I got the CD and am listening to it.  Sounds great!" 
 Entrepreneur, Subscription Membership Company
"Feedback on For The Faithful - At Christmas was overwhelmingly positive!  People really enjoyed it for Christmas, as did we."
Faith-based Subscription Box Company, 10,000 Subscribers
Quite pleasant!  And relaxing!" 
Head of Overhead Programming, Food and Beverage Chain, 20,000+ Locations in the United States
"I am pleased to say we have added your instrumental rendition of "Let There Be Peace on Earth" as a recurring selection scheduled to air nightly on our easy listening music station.... If ever we needed "peace on earth," we need it now more than ever.   Please continue to send us suggested selections as we would be interested in adding more music like this for our listeners around the world!   We wish you all the continued success in your musical endeavors! 
Radio Station President, Global Easy Listening
"
I like the songs you have submitted and will ask our program director to include some in our Christmas playlist.  Thanks for the submission!"
General Manager, Christian Radio Station
But, The "Regular" Folks Certainly Had Their Say Too!
"Do you play piano at any places around your home?  Your CD is fantastic!"
"I'm blown away.  I'm really blown away!  Really, really outstanding!  I can't describe it but the way this music is played made me feel closer to God."
"Your music is very peaceful.  And inspiring."
 "Unique style!  Loved it!
 
 "I was so deeply touched by your music that tears ran out of my eyes.  I have listened to the beautiful music on your CD many times now.
Christian Mother, Denied Employment and Persecuted for Religious Beliefs Overseas
I've enjoyed this CD! So relaxing and it has me in the Christmas spirit!
Simply Sharon, YouTube Reviewer
"Wonderful!  Thoroughly enjoyed it.  A great Christmas gift that I'll put on for the whole family at Christmas dinner. "
 "Your key strokes are  the high point of my Advent season. Can't thank you enough. Joy to my heart to listen and to give my customers the chance to experience what your music brings to me."
"This is the best thing for Christmas since the Charlie Brown Christmas Special!
"We popped the CD in and immediately fell in love with this light jazz-inspired (not to mention) powerful collection of  classic Christmas songs."
"...like a cool glass of water for someone in a desert place!" 
 Evangelist, Jailed for Spreading the Word
Press And Media Inquiries
More Music From Dave Cornwall Jazz Piano...